"The Secret Library" redirects here. For the episode, look here.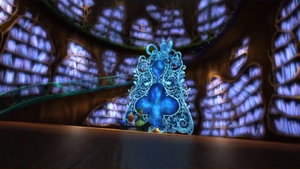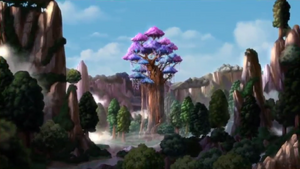 The Secret Library is an enchanted library located in a tree in a secluded area of Enchancia. The only known access is a secret hole in Princess Sofia's bedroom in Enchancia Castle, where it leads to a boat ride. A book-like blue key opens up the door.
The library contains hundreds, if not thousands, of books, with an unknown amount containing unfinished stories of lives that the library needs its chosen "Storykeeper" to give a good ending to.
Appearances
Edit
Total appearances: 5.
References
Edit
Ad blocker interference detected!
Wikia is a free-to-use site that makes money from advertising. We have a modified experience for viewers using ad blockers

Wikia is not accessible if you've made further modifications. Remove the custom ad blocker rule(s) and the page will load as expected.