"The Secret Library" redirects here. For other uses, see The Secret Library (disambiguation).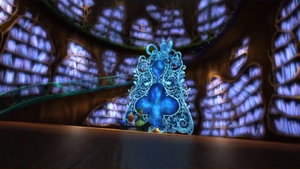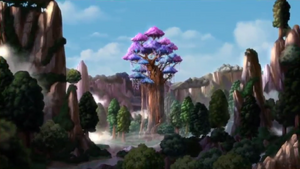 The Secret Library is an enchanted library located in a tree in a secluded area of the kingdom of Enchancia. The only known access is a secret hole in Princess Sofia's bedroom in Enchancia Castle, where it leads to a boat ride. A book-like blue key opens up the door.
The library contains hundreds, if not thousands, of books, with an unknown amount containing unfinished stories of lives that the library needs its chosen "Storykeeper" to give a good ending to.
Appearances
Total appearances: 6.
References