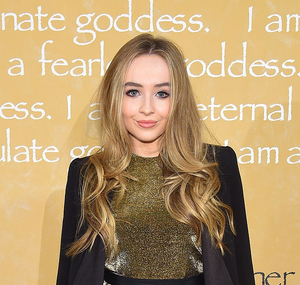 Sabrina Ann Lynn Carpenter is an American actress and singer, born on May 11, 1999 in Lehigh Valley, Pennsylvania. She is known for playing Maya Hart on Girl Meets World. For the below role, she was replaced in one episode by Stephanie Mello as the singing voice.
Sofia the FirstEdit
Main article: Sofia the First (TV series)
External links
Edit
}
Ad blocker interference detected!
Wikia is a free-to-use site that makes money from advertising. We have a modified experience for viewers using ad blockers

Wikia is not accessible if you've made further modifications. Remove the custom ad blocker rule(s) and the page will load as expected.