For the song named after the school, see Royal Prep (song).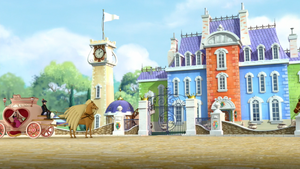 Royal Preparatory Academy, or Royal Prep Academy, Royal Prep, and RPA for short, is a school for beginning princes and princesses, where regular education is intertwined in learning royal etiquette and magic. Students usually arrive by flying stage coach.
Faculty
Students
Appearances
Total appearances: 24.
References