For the song named after the school, see Royal Prep (song).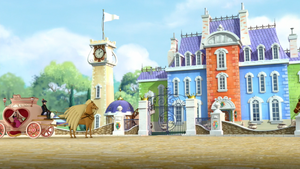 Royal Preparatory Academy, or Royal Prep Academy, Royal Prep, and RPA for short, is a school young princes and princesses, where regular education is intertwined in learning royal etiquette and magic. Students usually arrive by flying stage coach.
Appearances
Edit
Total appearances: 23.
References
Edit
Ad blocker interference detected!
Wikia is a free-to-use site that makes money from advertising. We have a modified experience for viewers using ad blockers

Wikia is not accessible if you've made further modifications. Remove the custom ad blocker rule(s) and the page will load as expected.