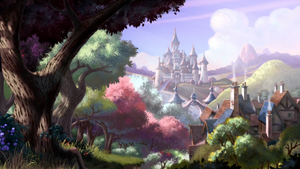 Enchancia is a kingdom ruled by King Roland II and Queen Miranda. Below the royal castle, is the village of Dunwiddie, where Miranda and Princess Sofia lived, before Miranda married Roland. It is one of the kingdoms in the Tri-Kingdom Area.[1]
There is also a second village called Somerset.[2]
Appearances
Total appearances: 73.
Notes/trivia
References